Beauty At Home
CELEBRITIES LITTLE SECRET TO FREEZING STUBBORN FAT FAST AND EFFECTIVELY FROM HOME
#1 NON-INVASIVE FAT REDUCTION TREATMENT IN THE WORLD
Cryolipolysis, commonly known as 'fat freezing', is a non-surgical alternative used to reduce specific areas of fat. Cyrolipolysis is a proven method of fat reduction which has been subject to clinical trials and scientific studies and has been proven to kill fat cells in each session in the treated area.
Save $1,000's of dollars with our Cryolipolysis Fat Freezing Machine
Reduce fat without surgery, needles or downtime
Quick painless procedure
Help targets problematic areas
Natural looking results
Long lasting fat reduction
Similar to Cryolipolysis Technology available at home
Fraction of the cost of expensive cool sculpting treatments
Freeze stubborn and unwanted fat from your belly, thighs, back, arms and legs
Remove intractable cellulite
Define musculature
Perfect for both men and women
Dissolve fat tissues and firm skin
Remove fine lines and eliminate oedema
Shape and sculpt attractive curves
No side effect, no convalescence, and easy to operate
Only aims at fat cells and won't damage your skin or other parts of your body
Note; You can order the machine alone, or the machine with membrane pack as a combo order, or the membrane packs separately.

Cryolipolysis Fat Freezing Machine uses FDA-approved Cryolipolysis Technology to freeze away on average 28.5% of your stubborn fat. Cryolipolysis Fat Freezing Machine is simply the most advanced home use cosmetic enhancing product on the market. The triglyceride in fats will be converted into a solid using controlled cooling to near 4 degrees Celsius for the non-invasive localised reduction of fat deposits, this is called Cryolipolysis. This advanced cold technology selectively targets fat bulges and eliminates fat cells through a gradual process and does not harm the surrounding tissues. When fat cells are exposed to precise cold, they trigger a process of natural removal that gradually reduces the thickness of the fat layer over a few weeks.
The Benefits:
All natural. Uses your own body's systems to remove fat
Similar to Cool Sculpting which is FDA approved and effective at reducing fat cells
Non-Invasive fat removal process
Saves hundreds of dollars for same treatments at Medi-Spa
Can be used on multiple areas of the body where excess fat is stored
There is no down-time, comfortable and no pain
Portable model that is easy to use and store at home
Safe, effective, proven fat reduction technology
Use with Cryolipolysis Fat Freezing Membranes
WHAT DOCTORS ARE SAYING
Ari Magill, M.D., Board Certified Neurologist
Based on a large body of scientific literature on the efficacy and safety of targeted destruction of fat cells through cooling, Cryo Body Sculptor™ when used as directed, is a promising technique for obtaining targeted fat loss in problem areas that would be very difficult to obtain from diet and exercise alone.
Suneil Kumar, M.D., Medical Consultant
Cryo Body Sculpting is a safe and effective means to reduce fat without the need for expensive medications and invasive cosmetic procedures.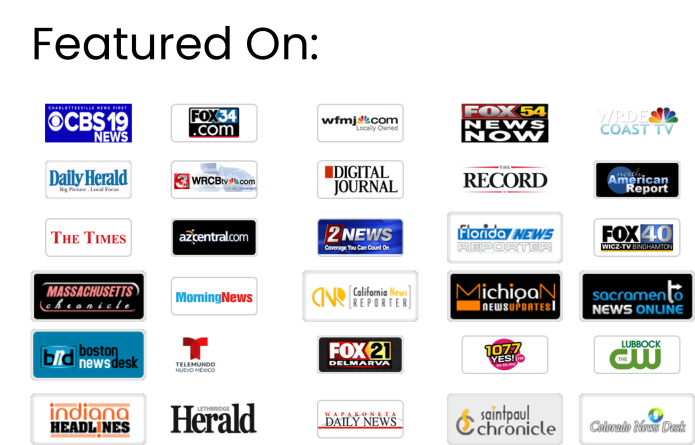 Who Is A Good Candidate for the Acne Removal Ozone Pen? The best candidates for the Acne Removal Ozone Pen are patients who are looking to improve the appearance, volume, and elasticity of the skin. The procedure is not recommended for patients who are experiencing a Herpes Simplex Virus outbreak, or have a pace-maker installed, or are pregnant or breast-feeding, or have had Botox recently, or are diabetic, or who have used Accutane within the last year. Be sure to ask your doctor or aesthetician whether or not Plasma Pen skin tightening is the right procedure for you.
1. Level 1.5 can be adjusted for different skin types.
2. Automatically shuts down after 10 minutes.
3. Principle: Generate high-frequency voltage to oxidize oxygen to produce ozone to achieve the effect of anti-inflammatory and acne reduction.
4. Ozone plasma-effective penetration. Improves the skin and makes the skin glow.
5. It can inhibit the secretion of sebum and prevent the recurrence of acne.
6. Sterilisation and anti-inflammatory, effectively remove deep acne bacteria, acne marks, haemorrhoids, acne and other effects and prevent recurrence
7. Accelerate skin metabolism, promotes collagen regeneration, and relieve skin aging.
8. Relieves itchy skin caused by allergies and dryness.
9. Inhibits melanin, brightens skin tone, enhances delicate skin texture, shrinks pores.
Note:
1. Do not use this product while charging.
2. After fully charging, please unplug the power plug, do not over charge.
3. Keep the product away from hot objects.
4. Do not allow children to use.
5. If you are a minor, please use this product under adult supervision.
6. This product cannot be used for any medical purpose, and can only be used for personal and non-professional purposes.
7. If you have any of the following conditions, please consult your doctor before using this product.
8. People using pacemakers, or
9. Have blood ring disease or thrombosis, or
10. Suffer from sensitive skin or skin infections.
11. Do not concentrate this product on any part of the body for a long time.
12. It is recommended not to use it for more than 10 minutes. If you need to continue using it, wait 10 minutes before you restart the product.
13. Over-use for a long time may cause the product to overheat and shorten the product life.